LCD screen

G-Sensor Built-in

HDR record enhancement

Built-in GPS Receiver

Parking surveillance mode
---
Key Features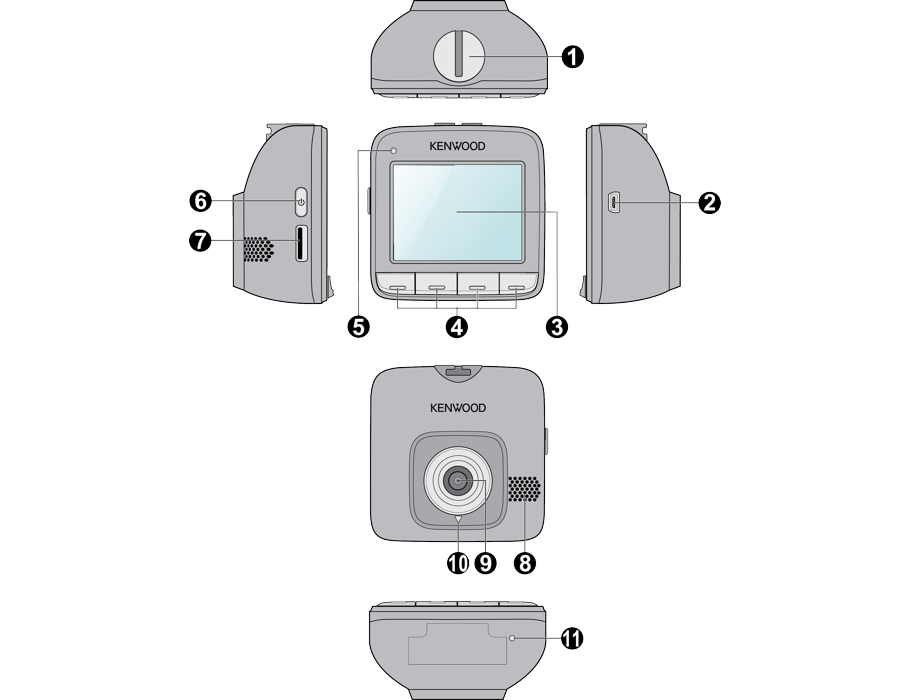 1. Device mount socket
For the deivce mount
2. Mini-USB connector
Connects to the charger or computer
3. LCD Screen
4. Functions Keys
Settings, Activate Parking Mode, Take Photo, Manual Emergency Recording
5. LED Indicator 1
Indicates the system status of the recorder
6. Power Key

7. Memory card slot
Videos are recorded to a MicroSD card
8. Speaker
Outputs audio
9. Camera lens
10. LED Indicator 2
Parking mode indicator
11. Microphone
Allows you to record the video with sounds




---
Full HD Recording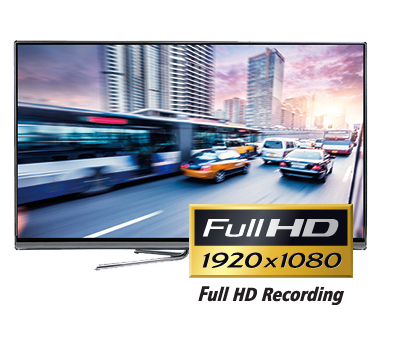 Record high-resolution smooth videos at Full HD ( 1920 x 1080) while keeping the file size small with H.264 technology.
---
Built-in GPS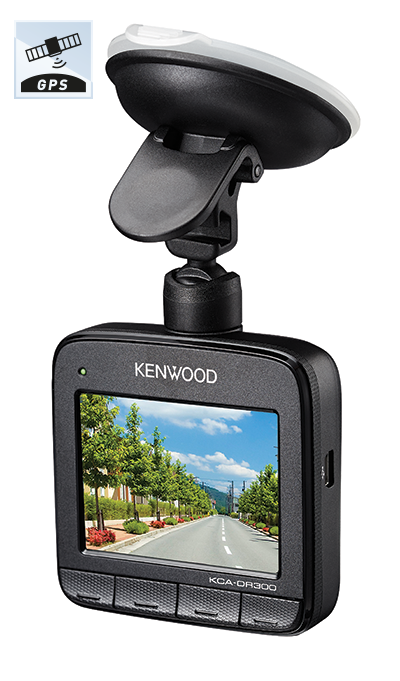 The built-in, highly sensitive GPS receiver automatically records driving information in the video such as speed, altitude, longitude, latitude & heading. Display your location on Google Maps™ with a link to web when you play the video with "Kenwood Drive-View Player".
---
Parking Mode
With latest motion detection technology and its own internal battery, the KCA-DR300 automatically activates and records video when motion is detected near the front of the vehicle. During parking mode, the security indicator will have a deterrent effect against car theft or vandalism.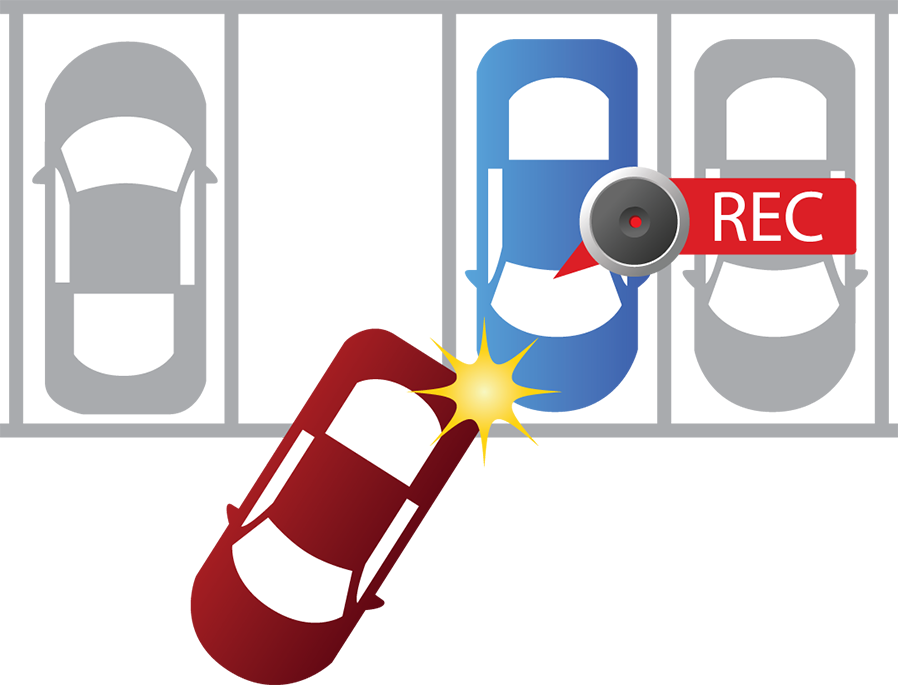 ---
Built-in G-Sensor
When the G-Sensor detects any sudden motion, KCA-DR300 will automatically save and lock the recording to protect it from being deleted. The integrated 3-axis sensor records G-force which shows the direction and the strength of possible impact.
---
HDR for Backlighting
Thanks to HDR (High Dynamic Range)technology, KCA-DR300 can record video at dark and bright locations, without underexposing or overexposing the image.