DRV-430
GPS Integrated Dashboard Camera with Advanced Driver Assistance Systems Built-in
Find your nearest Approved Kenwood Centre
Where to Buy
LCD screen

G-Sensor Built-in

HDR record enhancement

Built-in GPS Receiver

Parking surveillance mode
Kenwood's DRV-430 Premium Plus dash cam package. Crystal clear recordings in good and poor lighting conditions are ensured by utilising a high definition plus resolution camera, along with HDR technology.
A built-in 3 Axis G Force Sensor automatically triggers the storage of vehicle impact footage, while a GPS sensor captures speed and position data at the same time.
For driver safety, selectable built-in warning alerts (ADAS), help protect against Forward Collision, Lane Departure and Queue Drive Off Delay.
As vehicle damage often happens while left in carparks, Kenwood have included an automatic parking surveillance mode (CA-DR100 hardwired fitting kit required), which uses collision sensors, to capture the possible cause of a mysterious dent. Video footage can be viewed on the internal full colour display or on desk / laptop, via Kenwood's free PC / MAC software (Drive Reviewer).
Key Features
1.5inch full colour screen TFT LCD display
3.0M Pixels resolution
High Definition Plus recordings, resolution 2304 x 1296
Frame rate 27fps
128 degree wide viewing angle
Auto recording while driving
Auto incident record and store
1 x SDHC micro card slot (8GB-32GB)*
Parking surveillance mode with optional Halfords weFit hardwired kit (CA-DR100)
HDR record enhancement (Bright / Dark lighting conditions)
Advanced Driver Assist System (ADAS)
Lane Departure / Front Collision Incident / Queue Drive Off Delay warnings
Inbuilt GPS antenna for constant position and speed data
3 Axis G-Force detections
Manual emergency record key
Audio record option
PC / Mac video replay using Kenwood's Driver Reviewer software, including position / G-force and speed data read-out
Size: 77mm x 56mm x 35mm (W X H D)
Weight: 81g
Cigar lighter cable 3.5m
*Micro-SD card not included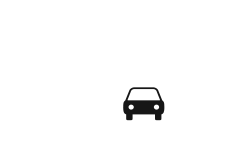 Kenwood CA-DR100 Hardwired Fitting Kit for DRV-430 Dash Cam Option
The CA-DR100 hardwired fitting kit is compatible with Kenwood's DRV-430. When using this kit an additional feature is activated - Parking surveillance mode. This mode allows the dash cam to continue to monitor for bumps and activity around the vehicle during your absence - either while shopping or parked up over-night.
Parking surveillance mode